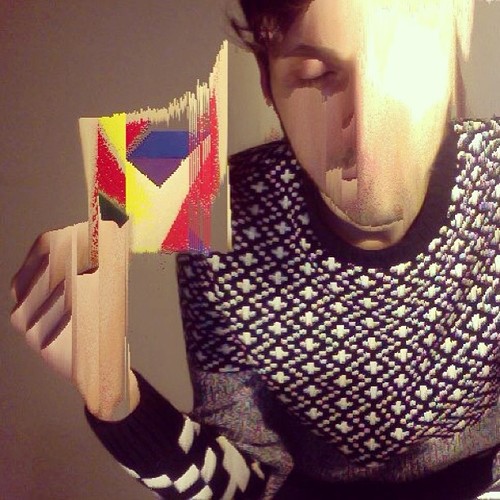 Hello,
Allergic to HTML? Here's a CV.
Me Elsewhere: Twitter | Facebook | LinkedIn | Tumblr | Flickr | GitHub
I'm a Researcher, Software Engineer, and an Artist.
I'm currently a Senior Engineer at NVIDIA, working on Omniverse.
Before that I was the Director of VR at Fake Love.
Before that I was a Virtual Reality Developer at Framestore.
Before that, a Researcher at the NYU Media Research Lab.
Before that, I studied Mathematics and Linguistics at Tel Aviv University, and Mastered in Human-Computer Interaction at New York University.
Before that, I was a Director at Channel 10 (now Channel 13), and Co-Hosted a TV Show About the Internet.
My current research interests are Computer Graphics, VR, Whole-Body Interaction, Haptics, Human-Robot Interaction, and Neural Synthetic Imaging.
---
Publications
2017-now
Press & Interviews
Residencies & Shows
Workshops & Talks
XRDC 2019: This Machine Has No Brain, Can It Use Yours? [schedule]
DIGILITY: VR As a Debugger for Robots
CIFAR: The Future of Neuroscience and VR: Roundtable, 2019
Thinking With Your Body, Virtual Reality Developers Conference, San Francisco, CA, November 2016
Art && Code: WEIRD REALITY, Carnegie Mellon University, Pittsburgh PA, October 2016 [link]

"Content in VR" – Panel
"There's More to it than Just Shoving Photons in Ur Face" – Workshop [video]

World's Fair Nano, NYC, August 2016 [video]
Oculus Launch Pad, Facebook HQ, Menlo Park, CA, May 2016
Creative Tech Week, May 2016: VR at Fake Love [slides]
NYU ITP, April 2016 : VR Filmmaking Is Not
KILLSCREEN Versions 2016 : The Painful Introduction To Virtual Reality [slides]
NYVR March 2015: Things I Learned Making VR in a VFX Company [slides]
Awards